Pics I Like
---
USA to Israel:
I'm Your Puppet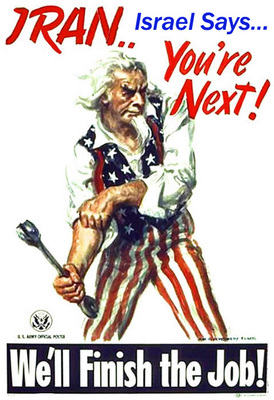 Pull the string and I'll wink at you,
I'm your puppet
I'll do funny things if you want me to,
I'm your puppet
I'll be yours to have and to hold
Darling you've got full control
of your puppet
Pull another string and I'll kiss your lips,
I'm your puppet
Snap your finger and I'll turn you some flips,
I'm your puppet
Notice, Warning, Disclaimer
Occasionally the page may be risque, rated R, rated X, or have a healthy dose of irreverance of religion.
Put your prude glasses on if necessary, because I don't guard my opinions, likes or dislikes for anyone.
PROSEED at your OWN RISQUE!
* Random Picture Click Here *